Work Shop - Includes Woodshop and Harley Corner
December 2010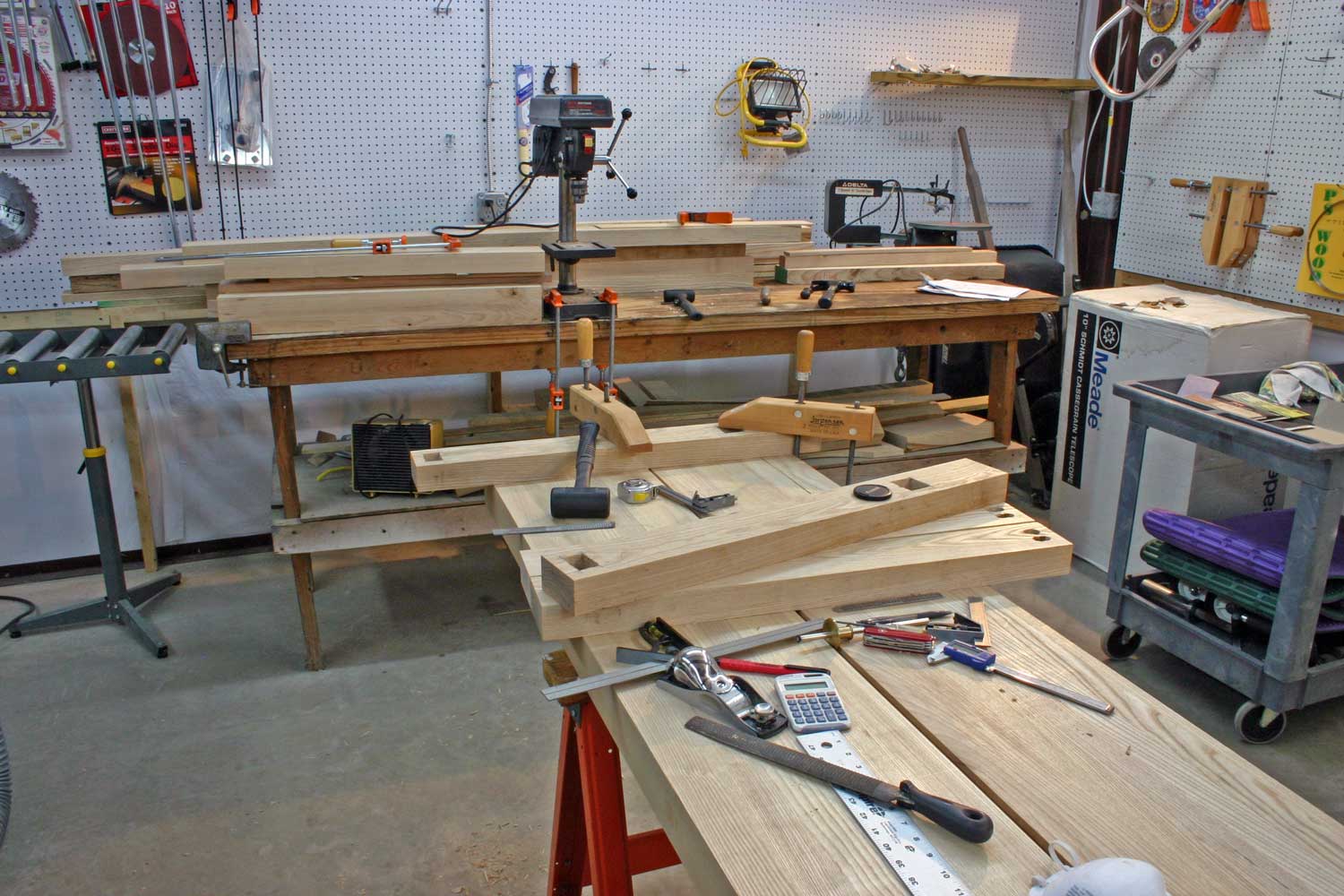 July 2010
(Below) The east wall is dedicated to the Woodshop and (Below Right) the south wall shows the tool pegboard, left wood and right mechanical. My plan is to line up my woodworking equipment from left to right as follows:
Dust Collector (this corner also has my 100amp main feed box)

14" Rikon Deluxe Band Saw

10" Grizzly Table Saw (1023RLW) - between the walk-in door and main I-Beam. Will roll out to center for use. Have not determined where to put additional 240v outlet, either on I-Beam or right side of walk-in doorframe. The tread mill will go elsewhere.

12" Ridgid Miter Box with main workbench extending further to right that will also serve as infeed for Miter. Existing workbench will be replaced with custom bench to include table for miter box.

13" Ridgid Planer - Location to be determined. Wanting to build portable stand on casters.
(Below) Along the far western wall are storage shelves and near storage for wood and ladders. Currently cluttered with shipping boxes.
(Below) 125amp Main Feed Box. (Below Right) Harley Corner - This is where I have rebuild the bike (motor) +3 times. Having much fun here 8-)