CCDCommander
Recently acquired CCDCommander and now trying to learn multiple things at once:
TheSky6 does not seem to play well with the NEW "Gemini.net" driver. I can NOT set "Park" nor actually goto "park" correctly in TheSky6. The MI-250 slews wildly away from CWD position (preferred park). Un-installed and re-installed TheSky6 but no help. After manually setting the alt/az. in CCDC I was able to park the scope correctly, but ONLY with CCDC actions.

I do not understand how, with the newly installed "Gemini.net" driver, how all the Gemini Modeling Parameters were filled in (see below) with values since I have NOT been under the stars with this software (CCDC and the driver).

The temperature graphing does NOT seem to work. I can see temps in FocusMax, but the graph in CCDC remains blank.

Have no idea when to start including PinPoint into the mix (via FocusMax). Much to learn but hoping for some guidance without biting off too much at once.
<![if !vml]>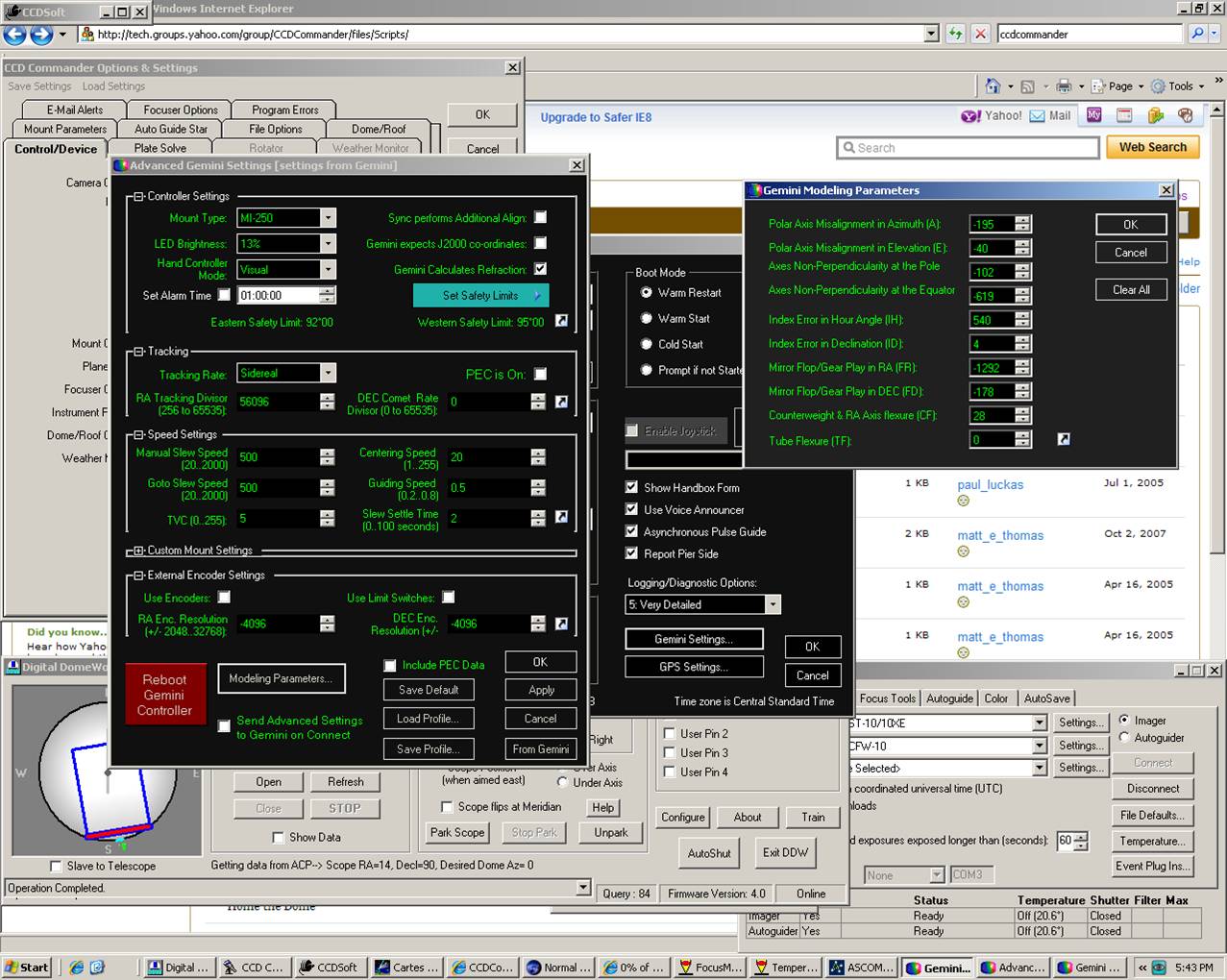 <![endif]>