S&W 627 Performance Center
8 Shot Revolver with Moon Clips
Return to Smith-Wesson Information Page
MIM Parts are Noticeable -- Nice looking gun, but one would expect more from the S&W Performance Center.
Pencil Reference Line when barrel was assembled?
(Below) Safariland #530 Spring Paddle Holster LH.
(Below) My "New to Me" Lew Horton BLW624 S&W N-Frame Holster for 2-1/2" S&W alongside my 686 in it's original Sarfariland 4" Holster
(Below) From Left to right... S&W 642 w/1.87", 627PC w/2.62", 686 No-Dash w/4" barrel.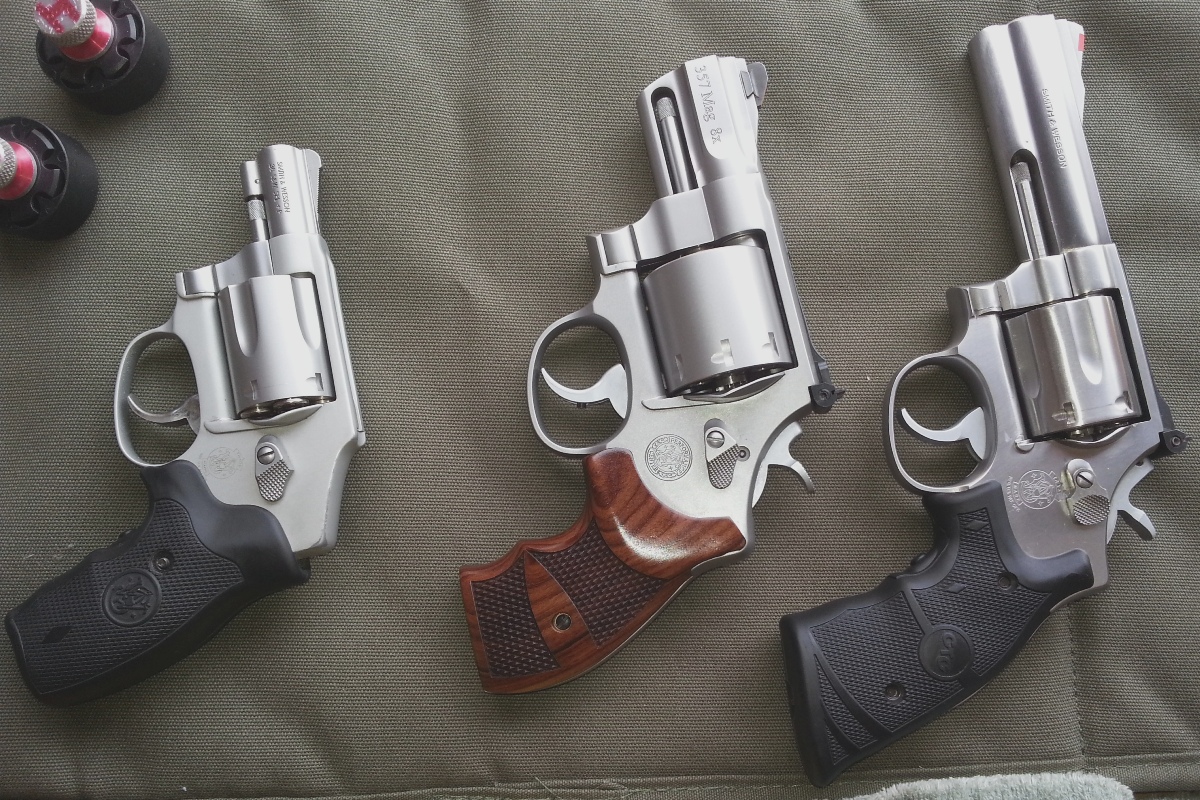 (Below) Sighting in session for my new 627PC and re-sighting my 686. Striking a bit low at 7yd, though the 627PC came rather well sighted out of the box.