Wood Shop Tools
Hand Planes
Sargent 5409 Corrugated Smoother
Sargent 418 Fore Plane and Sargent 418VBM Plane Refurbishment and 418 vs 418VBM Comparison
The Woodshop - The eastern half of my 24'x30' garage is being dedicated to my woodworking.
Grizzly G0690 Table Saw w/Router Extension - Everything fit in my small Toyota truck and made it home without a scratch. My "OLD" table saw is on the right.
Grizzly packed the G0690 table saw very well to protect against damage during freight delivery/transit.
Zero Clearance Insert - What's wrong with this picture? The relief for the riving knife bracket appears to be on the wrong side when turned over for actual use (should be mirrored horizontally). This won't work as is. Also the four nubs on the outer perimeter do not even contact the side walls of the insert hole on the G0690 10" table saw -- The insert is completely loose (will need to be shimmed or replaced).
Table saw with Router extension installed and ready for use. I installed a 3 1/4hp Triton Router w/above-table lifting built in.
Grizzly G0593 8" Jointer w/Spiral Cutter - I found this 3 year old jointer on Craigslist for $700 and saved over $300 off of new. This works great!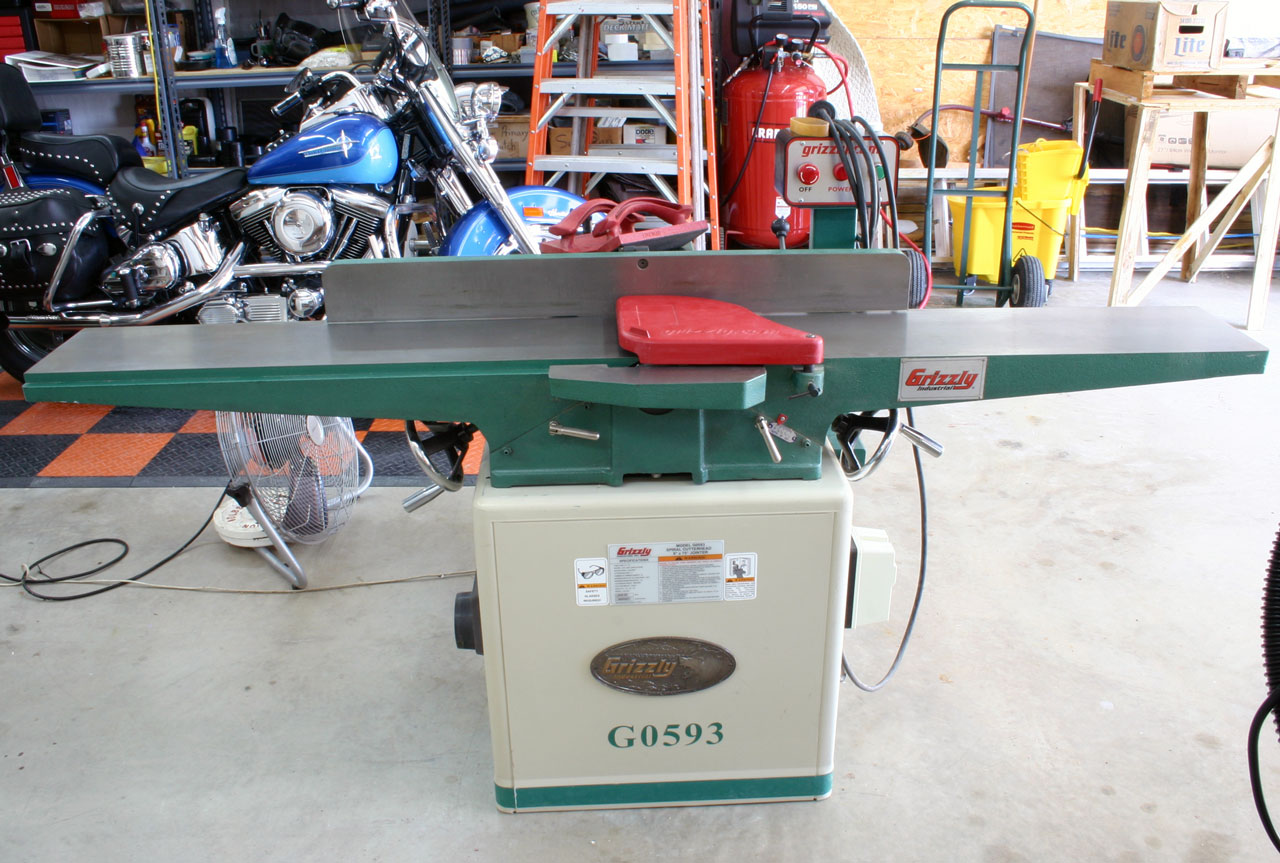 Dust Collection - Harbor Freight 2hp DC for the band saw, table saw, and planer (I just move 4" hose to machine in use) PLUS Sears 5hp ShopVac for router (top & bottom) OR 12" miter saw. Notice that I have cyclone separators installed on both DC systems in order to preserve/prolong filter life and efficiency. One cyclone is a one piece commercial separator sold by several manufacturers and the other is a home built J. Thien baffled separator. Both utilize commercial 30gal. trash cans.
First Project - Just picked up the lumber for building the "21st Century Workbench" and I am very impressed with the "BlueLinx Hardwoods" lumber yard guy who "estimated" my lumber needs in his head. He was pretty much perfect with no waste at all. Click image to enlarge.